Schneider's Bakery began in 1954 when brothers Carl and Floyd Schneider created their delicious baked goods from the basement of a grocery store which was located across the street from Schneider's current location. After brother Carl developed an allergy to flour, Floyd and his wife, Jane became the sole owners of Schneider's Bakery. In 1957 Floyd moved the bakery to its current location at 6 South State Street where the delicious baked goods have been enjoyed by the citizens of Westerville and its surrounding communities for over six decades.
In 1974, Jeff Hamler began working at Schneider's. Enjoying the work, he moved on to production and learned the craft of baking. Mr. Schneider later gave Jeff the opportunity to purchase the bakery when he retired. The Hamlers became the second owners of Schneider's Bakery in January 1987.
After 30 years of ownership, Jeff considered selling Schneider's and retiring. This opportunity presented itself to Westerville native and businessman Shaun Stonerook, who had the desire to have a business in Uptown Westerville. Shaun and his wife Manu had recently returned to Westerville to raise their family after living in Europe for 12 years where Shaun played professional basketball.  The Bakery ownership transferred to Shaun and Manu officially in April of 2017.
The most important component for Shaun as the new owner of Schneider's Bakery is to continue to produce the same time honored products that Floyd Schneider created in the 1950's. Much of the current day products are just like the first customers remember from over 60 years ago! Come into the Bakery and say hello!  Pick up a delicious donut and enjoy!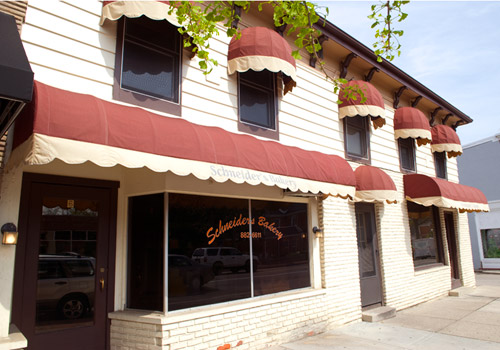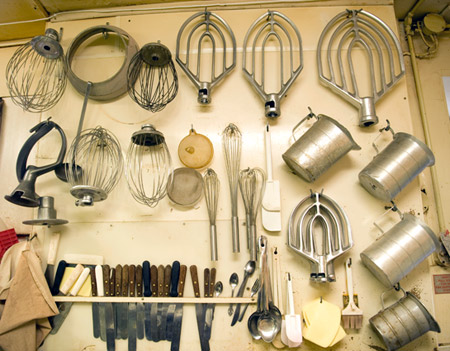 Sign up for news, specials, and treats!